Categories
Archive
8/17/2022
Balance 4ward Omaha Exterior Signage
We recently installed an exterior sign at the Omaha location for Balance 4ward, a cattle feed business headquartered in Nodaway, IA.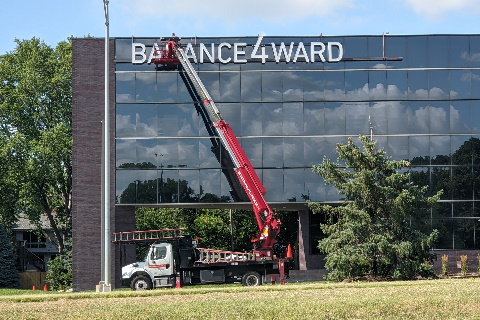 We're always pleased when the work we do for existing clients leads to relationships with new clients.
Balance 4ward chose a location for their new Omaha office, which was located near our client, The Lovely Group. Balance 4ward admired the exterior signage we created, and their inquiries led to this new relationship and project. Thank you for the referral, nothing speaks louder.
At Signworks, we believe our work speaks for itself. Our team takes extra care to ensure each sign is the highest quality and meets the expectations of our customers. We sincerely appreciate these continued referrals! Your confidence in us means everything, and we will always work hard to continue to earn your trust!
POSTED IN: Exterior, Illuminated, Channel Letters