Categories
Archive
2/18/2015
Signworks and Popp Family to Add More Spice to One Pacific Place
Signworks was hired to create the brand identity for the new Andrés Tortillery Restaurante at One Pacific Place for the Popp Family, owners of Wheatfields.
The February 13th edition of the Midland's Business Journal featured a full-page dedicated to the upcoming Andrés Tortillery Restaurante and the custom signage featuring internally illuminated channel letters and cabinets that Signworks will be creating for the exterior.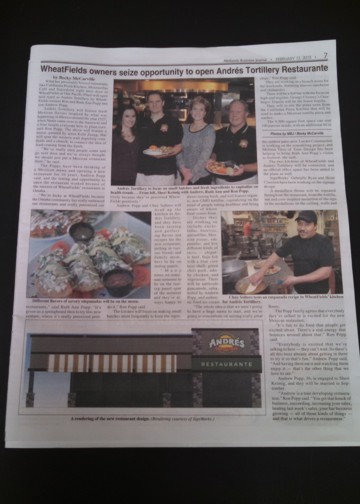 Andrés will be a restaurant that specializes in fresh ingredients and unique Mexican cuisine with plenty of healthy alternatives.
Some of their tasty dishes will include burritos, quesadillas, Mexican pizzas, baja fish, and green chili pork. They will also offer vegetarian options, along with guacamole and salsa served tableside.

This is a rendering of the exterior signage that Signworks is in the process of fabricating. We can't wait for the grand opening, set for the Spring of 2015. It's sure to become a favorite here in Omaha.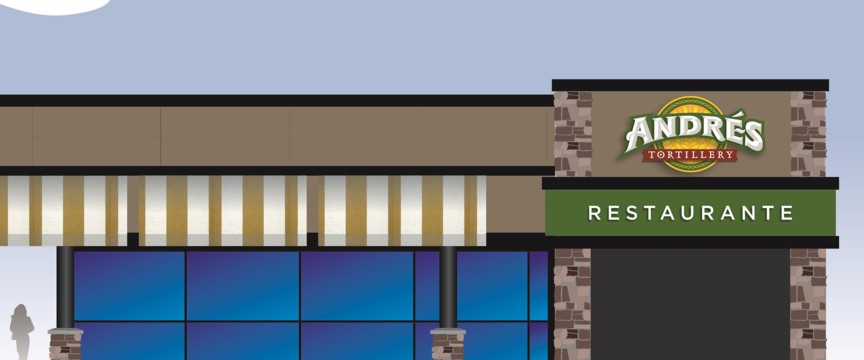 POSTED IN: Channel, Restaurant, In the News, Exterior