Categories
Archive
9/26/2019
New Showroom Signage at Weatherguard Inc.
Our client, Weatherguard Inc., recently expandedtheir office space to add a new showroom for their customers. The showroom lets customers get up close to different roofing materials, see the different color variations and make a choice based on what is best for their home or building. Signworks was happy to be involved in making it an overall great experience for the clients.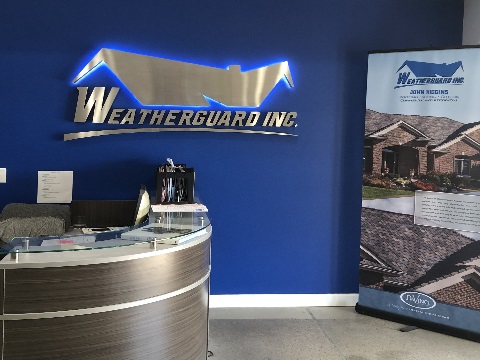 The focial piece of the space is a backlit metal sign of the company's logo on a wall painted in Weatherguard's signature blue color. The sign makes a strong statement and can be seen at night through the storefront windows.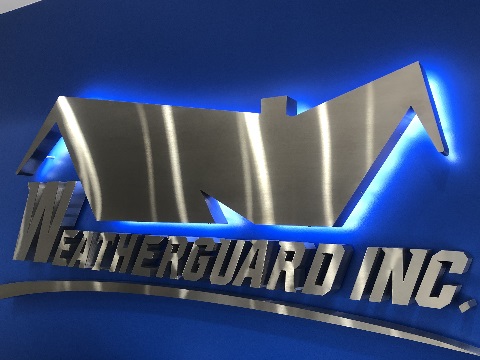 Interior environmental graphics can really add to a customer experience. If your office needs a new fresh look with a brand, call Signworks today and see what we can do for you.
POSTED IN: Interior, Illuminated, Environmental Graphics, Services