Categories
Archive
12/23/2016
The Importance of Environmental Graphics
Businesses are always looking for ways to stand out from the rest.
Often times they focus soley on exterior signage and may underestimate just how impactful interior signage, including environmental graphics, can be.
Environmental graphics can significantly transform a space or landscape. It can include vinyl decals, flat cut out letters, illumination, paint, wallpaper, and the list goes on.
At Signworks, we have designed, created and installed various types of environmental graphics for educational facilities, restaurants, non-profits and more. Here are a few examples.
We transformed the locker room at Wayne State College from a standard space to one with a more comfortable feel showcasing the strength and motiviational spirit of WSC athletics.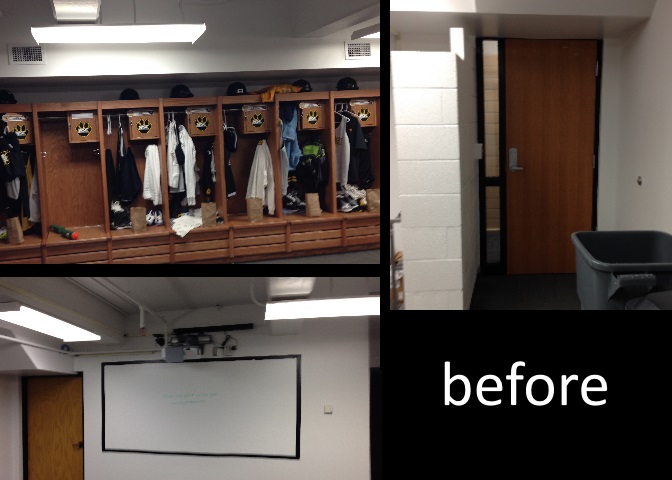 This overhaul included flat cut out letters reading "Heart", "Hustle", and "Hardwood", a metal wall wrap for a cinder block, a tournament wall featuring perforated aluminum with flat cut out letters reading "WSC Tournament Appearances" and vinyl listing each WSC sport applied to black acrylic, and "WSC" reverse channel letters.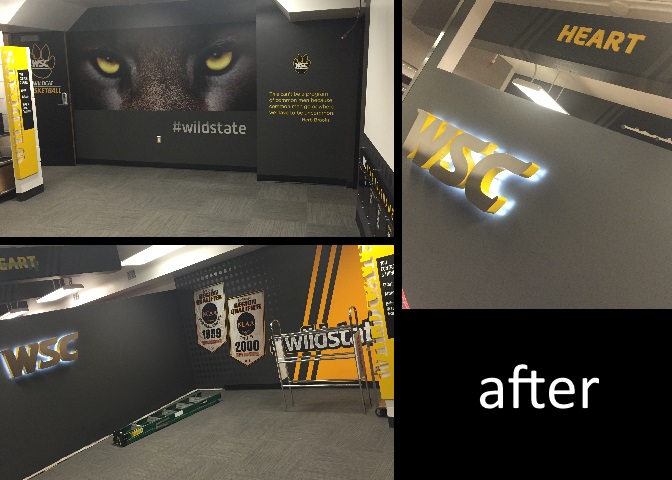 Another example of environmental graphics is the signage we crafted at Andres Tortillery Restaurante.
We fabricated and installed exterior signage including illuminated channel letters and door vinyl, however the owner wanted to also create a warm and inviting interior.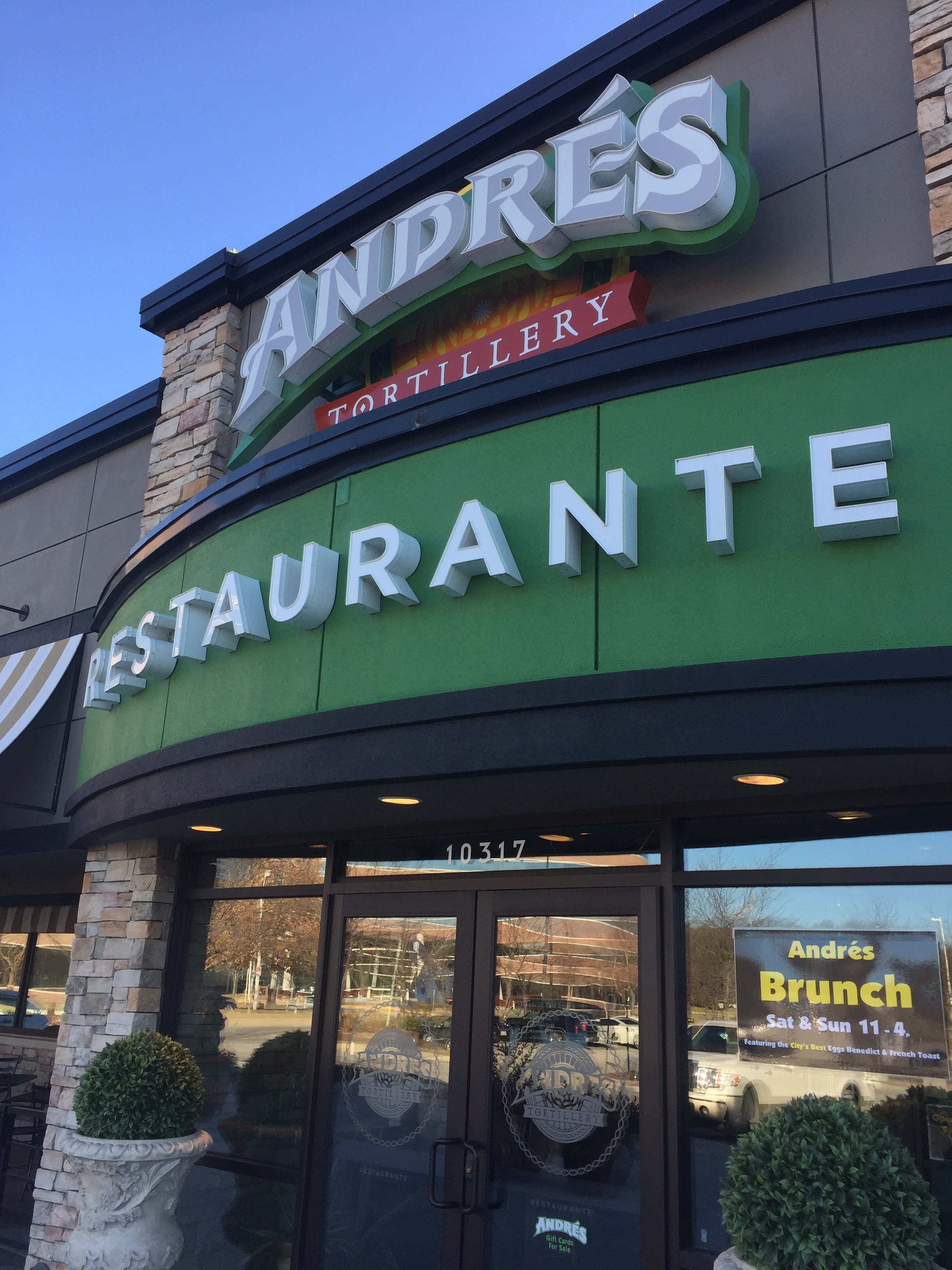 We designed a mural for their dining room which was the enhanced and painted on the wall.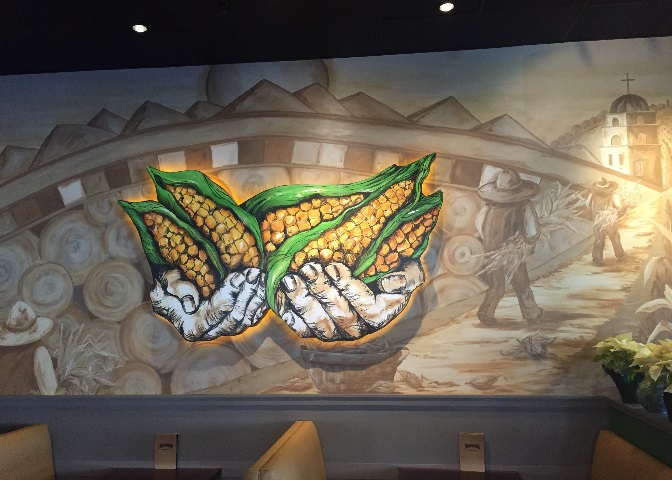 Finally, we are proud to always work with the Food Bank for the Heartland. They are such a great non-profit organization in the metro that we have worked alongside for many years. We not only fabricated and installed their exterior sign...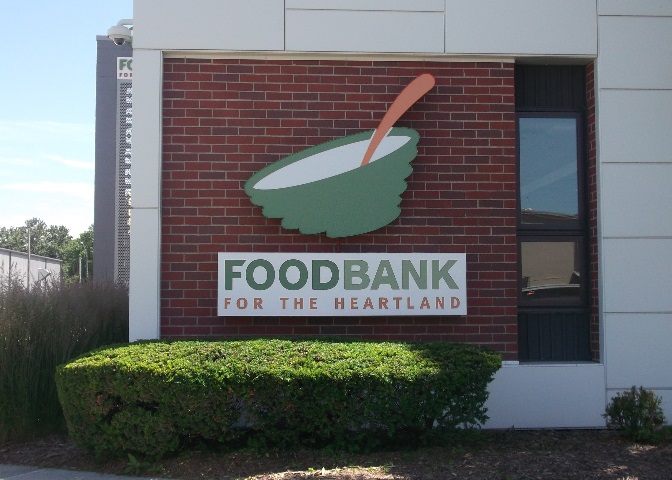 but we also designed interior graphics for their walls which Renze Display printed and applied for us. The graphic decals really brightened up their space and showcased their powerful message and devotion to the community to all visitors, employees and volunteers who walk through their doors.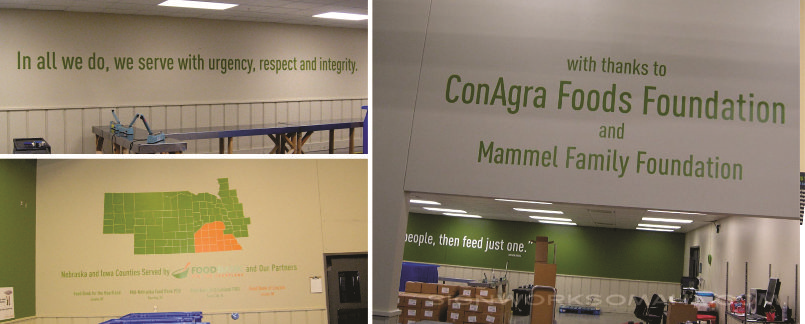 If you're in the market for environmental graphics or any type of signage for your business, Signworks would be happy to help. Call our sales team today at 402-346-5447.
POSTED IN: Channel, Dimensional, Education, Environmental Graphics, Exterior, Illuminated, Interior, Non-Illuminated, Non-Profit, Restaurant, Vinyl