Categories
Archive
8/16/2018
Reliable and safe sign service requires experienced and licensed sign operators.
"Signworks has always steered us in the right direction when it comes to servicing our signs or making decisions about new signage," said Jim Burns, Sr. Vice President for American National Bank. "I appreciate that Signworks is a local, family-owned company, and they are extremely responsive to our needs. They understand that every sign needs to represent American National Bank with the utmost professionalism, and it gives me peace of mind knowing that the Signworks team will be on location when we need them."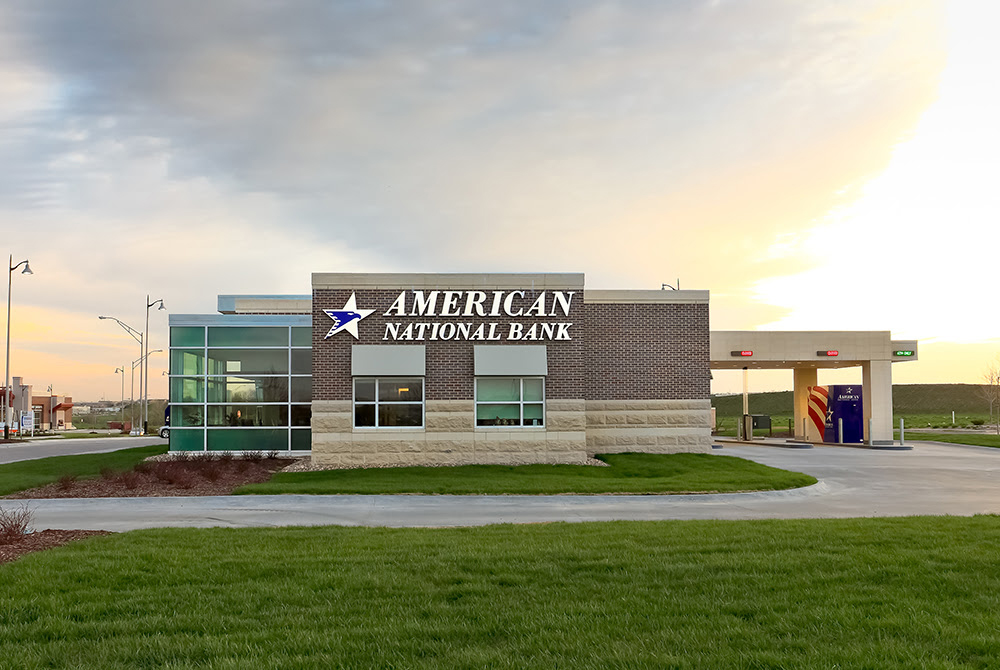 Servicing our signs is a large part of what we do for our customers, and we service and maintain all interior and exterior signs for American National Bank when necessary. We are a locally-owned, licensed company and we understand that every sign is an important reflection of our clients.
"Dorsey was our contact for years, and it is a pleasure to now work with her daughter Gaby," said Burns. "We have had an excellent long-term relationship with Signworks, and I would recommend them to any company looking for a quality local sign company."
Thanks for your kind words Jim – we appreciate your loyalty, it is always our pleasure to work with you! Because of our long-standing relationship with American National Bank, we are familiar with each of their locations.
POSTED IN: Services