Categories
Archive
6/26/2015
Building Signs in Omaha
Hotel Flatiron
Hotel Flatiron, located at 1722 St. Mary's Ave, was originally constructed in 1912 and has quite a history. It began as an office building and in 1914 was renovated into a hotel. Over the years it has transformed back into office and commercial space, and to this day is home to the iconic Flatiron Cafe.

In 1987, the building was added to the National Register of Historic Places leaving its iconic mark on Omaha's history.

The exterior signage was eventually removed from the building, but recently the owners reached out to Signworks to replicate the memorable sign and install it on the south elevation of the building.

We researched old photos to get the colors, sizing and font as it was back in the early 1900's. We also worked directly with the Historical Preservation Committee to help bring the nostalgic sign back to life.


The double-faced projecting sign that we fabricated has 10'' tall letters that are custom round face cast metal. They are stud mounted to a 2'' angled aluminum cabinet frame with .100 aluminum faces and sides.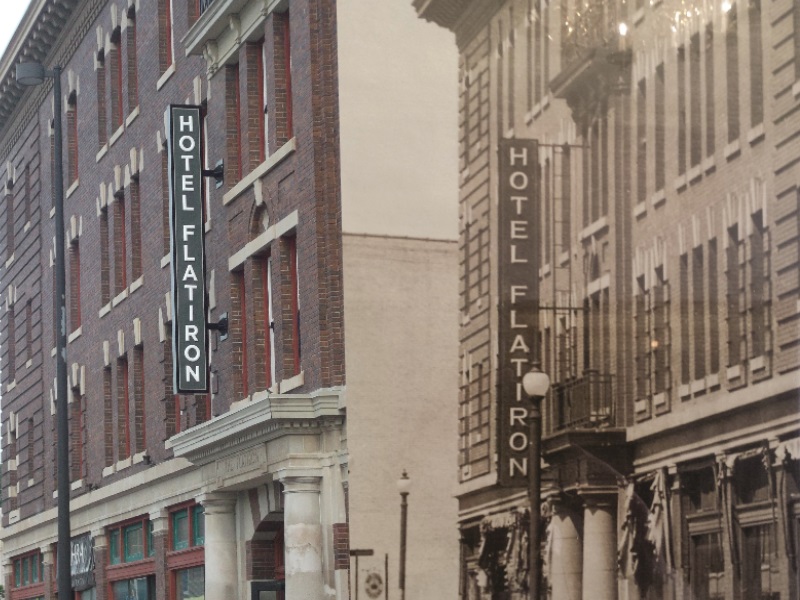 Dvorak & Donovan Law Group LLC
Dvorak & Donovan Law Group LLC has moved into the 13625 California business park. Signworks updated all exterior and interior signage for the new tenant.
We furnished and installed two new routed aluminum tenant monument panels to match the existing size and finish.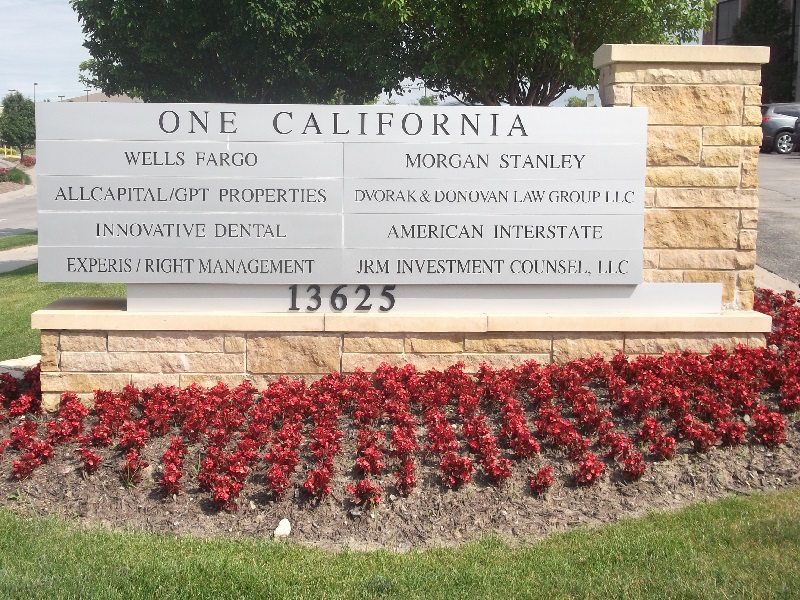 For their reception wall, we furnished and installed one new set of 3/8'' thick flat cut out metal letters with a brushed aluminum finish.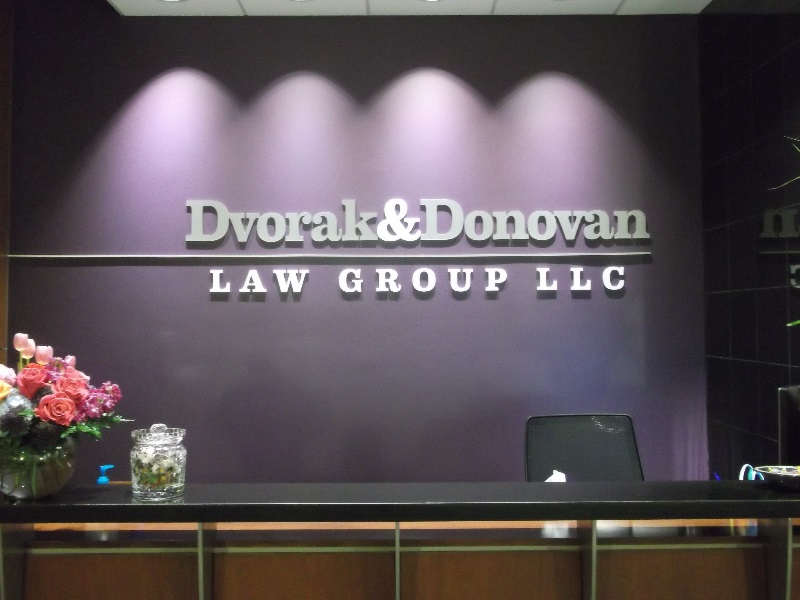 We also furnished and installed one new set of 1/4'' thick flat cut out letters with a satin aluminum finish on the wall greeting visitors at the main entrance.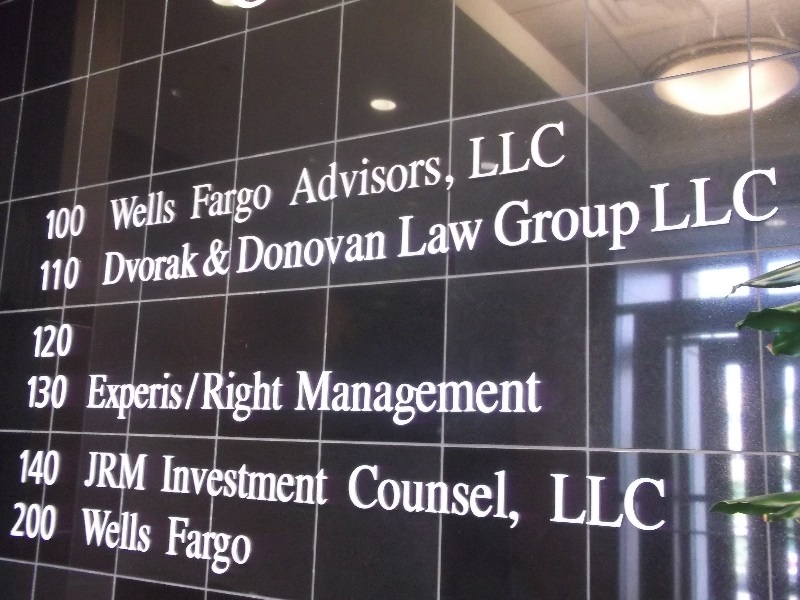 Finally, we made and applied vinyl to the elevator directory and plex wall sign outside of their office.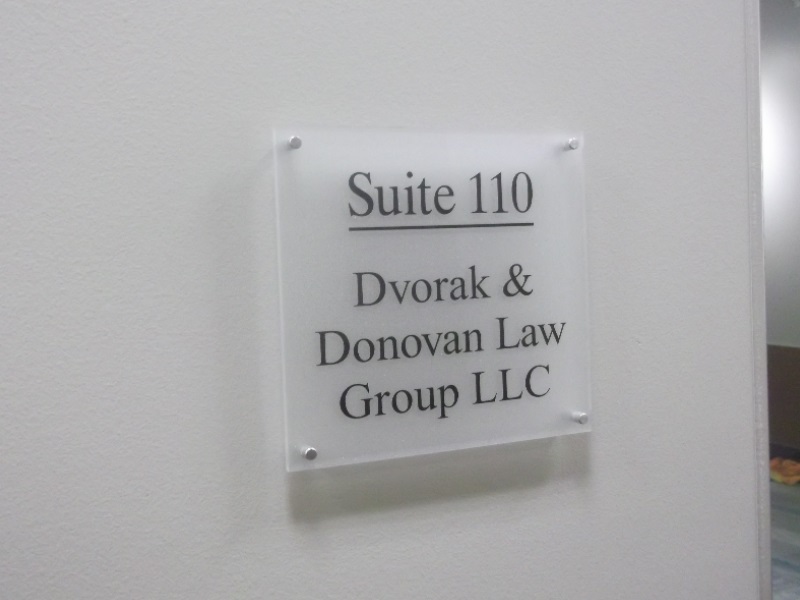 1490 Boomer Radio
1490 Boomer Radio is moving into Midtown Crossing and we loved putting together this nostalgic-looking internally illuminated sign cabinet with routed faces for them.
The fun sign really makes a statement on the heavily trafficked Farnam street in the heart of midtown.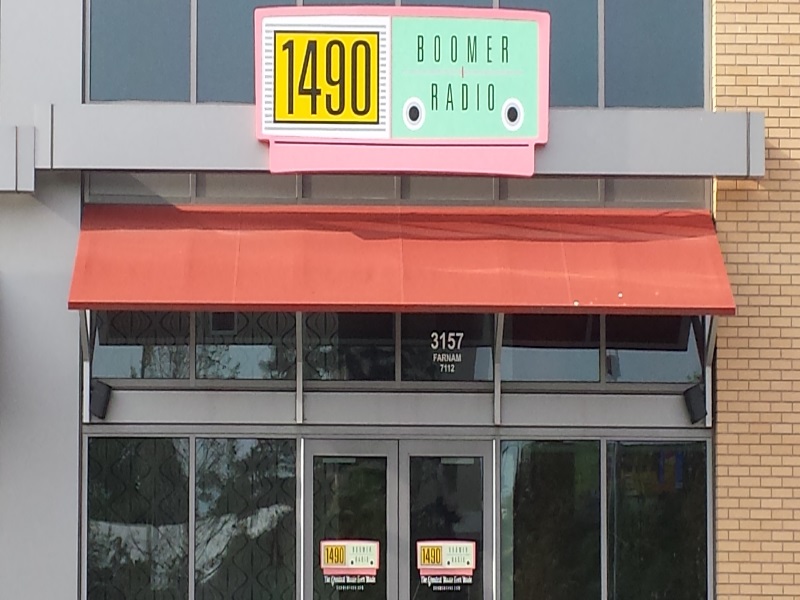 POSTED IN: Law, Business Park, Reception Signage, Entertainment, Office, Personal, Projecting, Monument, Dimensional, Exterior, Interior